Source: 1.bp.blogspot.com


Introduction to Zakynthos, Greece
Are you looking for the perfect destination that combines stunning natural beauty, crystal-clear waters, and rich cultural heritage? Look no further than Zakynthos, Greece! Located in the Ionian Sea, Zakynthos, also known as Zante, is a Greek island offering something for every traveller.
Overview of Zakynthos, Greece
Zakynthos boasts breathtaking landscapes, from pristine beaches with turquoise waters to dramatic cliffs and lush forests. The island is home to iconic landmarks such as the Shipwreck Beach and Navagio, where you can admire the rusted remains of a shipwreck washed ashore in a secluded cove. Another must-visit site is the Blue Caves, a network of sea caves known for their vivid blue waters illuminated by sunlight.
In addition to its natural wonders, Zakynthos has a rich cultural heritage. You can explore traditional villages like Volimes, where you can experience the local way of life and sample authentic Greek cuisine. Don't miss the opportunity to visit the historic monasteries scattered across the island, such as the Monastery of Agios Dionysios, dedicated to the patron saint of Zakynthos.
Best time to visit Zakynthos, Greece
The best time to visit Zakynthos is during the summer (June to September) when the weather is warm and the sea is perfect for swimming. The island comes alive with vibrant festivals and events, offering a unique cultural experience. However, if you prefer a quieter and more affordable trip, consider visiting in the shoulder seasons of spring (April to May) or autumn (October). During these months, you can enjoy pleasant weather and explore the island without the crowds.
Zakynthos, Greece, is a paradise that captures your heart with its natural beauty and warm hospitality. Whether you're a beach lover, an adventure seeker, or a history enthusiast, this enchanting island has something for everyone. So pack your bags and get ready to create unforgettable memories in Zakynthos, Greece!
Exploring Zakynthos Town
When planning your next vacation, Zakynthos should be at the top of your list. This stunning island in Greece offers breathtaking landscapes, crystal-clear waters, and a rich cultural heritage. One of the must-visit places on the island is Zakynthos Town.
Highlights of Zakynthos Town
Zakynthos Town, also known as Zante Town, is the capital and main port of the island. It is a charming town that beautifully combines traditional and modern elements. Here are some highlights that you shouldn't miss:
Navagio Beach: One of the most iconic spots on the island, Navagio Beach is a secluded cove with turquoise waters and a shipwreck resting on its sandy shores. Don't forget your camera because this beach offers breathtaking views.

Solomos Square: Located in the heart of the town, Solomos Square is a popular meeting point for locals and tourists. It features beautiful neoclassical buildings, cosy cafes, and vibrant colours.

Zakynthos Museum: If you're interested in the island's history and culture, visiting the Zakynthos Museum is a must. It houses a collection of art and artefacts that depict the island's heritage.
Local cuisine and restaurants in Zakynthos Town
Your visit to Zakynthos Town wouldn't be complete without trying the local cuisine. The town is home to various restaurants that offer delicious traditional dishes. Here are some recommendations:
Taverna Dionysos: This family-run taverna serves authentic Greek cuisine in a warm and welcoming atmosphere. Don't miss their moussaka, souvlaki, and fresh seafood.

Paradosiako: For a taste of local Zakynthian dishes, head to Paradosiako. Their menu includes rabbit stew, stuffed eggplants, and local cheese.

Avli: If you're looking for a fine dining experience, Avli is the place to go. Located in a charming courtyard, this restaurant offers a fusion of Greek and international flavours using local ingredients.
Zakynthos Town is a destination that will captivate you with its beauty, history, and culinary delights. Whether exploring its iconic spots or savouring the local cuisine, this town will leave you with unforgettable memories.
Top Beaches in Zakynthos
Navagio Beach: The Shipwreck Beach
When you visit Zakynthos, one beach you cannot miss is Navagio Beach, also known as Shipwreck Beach. It is famous for its stunning scenery and crystal-clear turquoise waters. This beach is unique because the shipwreck sits right on the shore, creating a dramatic and picturesque backdrop. You can take a boat tour to explore the beach and even swim in the inviting waters. Don't forget to bring your camera to capture the breathtaking views and create lasting memories!
Gerakas Beach: Turtle Nesting Grounds
If you are a nature lover, Gerakas Beach is a must-visit. As one of the main nesting grounds for loggerhead sea turtles, it offers a unique opportunity to witness these incredible creatures in their natural habitat. You may even be lucky enough to see a turtle nesting or hatching, which is a truly magical experience. The beautiful beach has golden sand and calm waters, making it a great spot for swimming and sunbathing. Remember to respect the turtles and follow any regulations to protect them.
Whether you prefer a beach with a fascinating history or one that provides a glimpse of nature's wonders, Zakynthos has it all. Make sure to add Navagio Beach and Gerakas Beach to your itinerary to make the most of your visit to this Greek paradise.
Natural Wonders of Zakynthos
Blue Caves of Zakynthos
Welcome to the enchanting island of Zakynthos! If you're a nature lover, you're in for a treat. The Blue Caves of Zakynthos are a must-visit destination that will take your breath away. These stunning sea caves are famous for their mesmerizing blue waters and unique limestone formations. Hop on a boat tour and explore these natural wonders up close. Don't forget your camera, as the shades of blue reflecting off the water are truly picture-perfect.
Marathonisi Island: The Turtle Island
Marathonisi Island, also known as Turtle Island, is another gem of Zakynthos. This small, uninhabited island is a protected nesting site for the endangered loggerhead sea turtles. Imagine strolling along its pristine beaches, coming across turtle nests, and spotting these majestic creatures in their natural habitat. It's a truly magical experience and a must-visit for wildlife enthusiasts.
While you're exploring Marathonisi Island, make sure to visit the iconic Keri Caves. These impressive sea caves, with their crystal-clear turquoise waters, are perfect for snorkelling or simply admiring their beauty from the boat.
Zakynthos is blessed with jaw-dropping natural wonders and boasts stunning beaches, charming villages, and delicious local cuisine. Zakynthos has something for everyone, from the picturesque Navagio Beach with its famous shipwreck to the traditional village of Volimes.
So, pack your bags, put on your sunscreen, and immerse yourself in Zakynthos's natural wonders. This Greek paradise will leave you with unforgettable memories and a desire to return for more.
Zakynthos Culture and History
When exploring the rich culture and history of Zakynthos, Greece, you are in for a treat! From traditional villages to Venetian and Byzantine influences, this island offers a captivating mix of historical charm and stunning natural beauty.
Traditional Villages of Zakynthos
Immerse yourself in the traditional way of life by visiting the charming villages of Zakynthos. Stroll through the narrow streets of Keri, where you will find stone houses, vibrant flowers, and friendly locals. In Volimes, you can admire the traditional architecture and explore local shops selling handmade crafts and delicious local products. Don't forget to visit Alykes, known for its beautiful sandy beaches and traditional taverns serving mouthwatering Greek cuisine.
Venetian and Byzantine Influences in Zakynthos
Zakynthos has a rich history influenced by the Venetians and Byzantines. Explore the Venetian Castle in Zakynthos Town, where you can enjoy breathtaking views of the Ionian Sea. The Byzantine Museum houses an impressive collection of religious artefacts, including beautifully preserved icons and manuscripts. Be sure to visit the Church of St. Dionysios, the island's patron saint, to admire its stunning architecture and learn about its history.
With its fascinating culture and history, Zakynthos offers a truly unforgettable travel experience. Whether exploring the traditional villages or admiring the Venetian and Byzantine influences, this island will captivate your heart and leave you with lasting memories. So pack your bags and get ready to embark on your ultimate travel adventure in Zakynthos, Greece!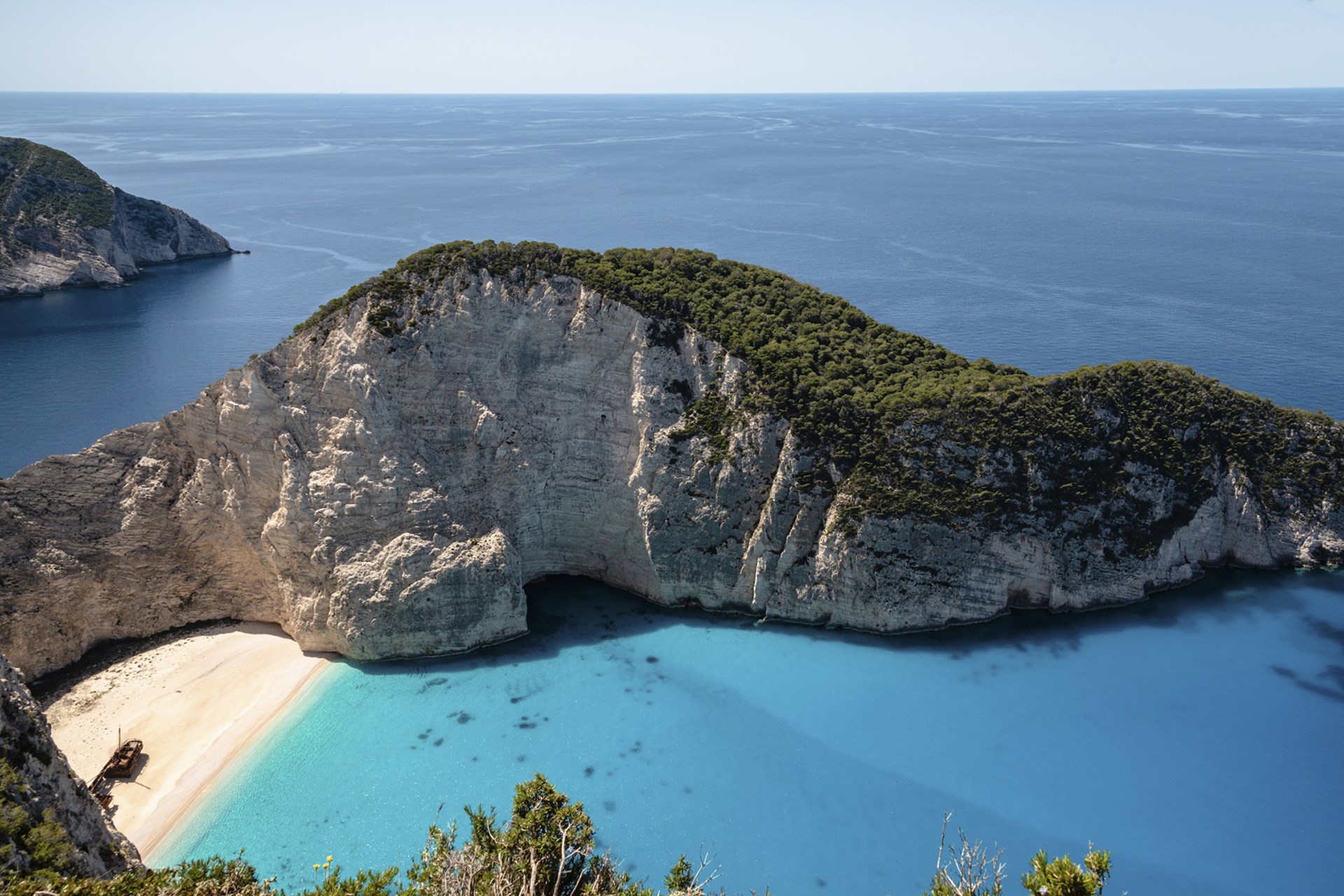 Outdoor Activities in Zakynthos
Water sports and adventure activities
If you're an adrenaline junkie or love being in the water, Zakynthos is your perfect destination! This beautiful Greek island offers many water sports and adventure activities to entertain you.
You can try jet skiing, parasailing, or even take a thrilling ride on a banana boat. The crystal-clear waters of Zakynthos are perfect for snorkelling and scuba diving, allowing you to explore the vibrant marine life and underwater caves. For the adventurous souls, there are options for cliff diving and sea kayaking, providing an exhilarating experience.
Hiking and exploring the countryside
If you prefer to stay on land and enjoy the natural beauty of Zakynthos, there are plenty of options for hiking and exploring the countryside. The island is known for its breathtaking landscapes, lush greenery, and picturesque villages.
One of the most popular hiking trails is the path leading to Navagio Beach, also known as Shipwreck Beach. This iconic beach is only accessible through a hike or boat, and the view from the top of the cliff is stunning.
You can also venture into the countryside and discover hidden gems like the Blue Caves or the Keri Lighthouse. These scenic spots offer panoramic views of the island and are perfect for nature lovers and photographers.
No matter what your outdoor preferences are, Zakynthos has something to offer everyone. Whether you want to get your heart racing with water sports or immerse yourself in the island's natural beauty through hiking, this Greek paradise will leave you with unforgettable memories.
Zakynthos Nightlife and Entertainment
Are you planning a trip to Zakynthos and wondering where to find the best nightlife and entertainment? Look no further! This ultimate travel guide will give you the lowdown on the popular bars, clubs, live music venues, and cultural events in Zakynthos.
Popular bars and clubs in Zakynthos
Zakynthos comes alive with a vibrant nightlife scene when the sun goes down. Here are some popular spots to check out:
Laganas Strip: Located in Laganas, the party capital of the island, the strip is lined with bars and clubs offering a variety of music, drinks, and a lively atmosphere.

Bochali: This hilltop village offers a more relaxed and scenic setting for a drink or two. Enjoy the panoramic views of Zakynthos town while sipping on cocktails in one of the cosy bars.

Tsilivi: Tsilivi is known for its family-friendly entertainment but has a few bars and clubs catering to the younger crowd. Dance the night away or enjoy live music performances in this bustling resort area.
Live music and cultural events
If you're a music lover or want to experience the local culture, Zakynthos has plenty to offer:
Traditional Greek Nights: Many restaurants and tavernas in Zakynthos offer traditional Greek music and dance performances. Immerse yourself in the local culture and enjoy authentic Greek cuisine while watching the talented musicians and dancers.

Zante Jazz Festival: Held annually in July, the Zante Jazz Festival brings together local and international jazz artists for a series of concerts and performances. Experience the smooth melodies and vibrant rhythms of jazz in beautiful outdoor venues.

Cultural Festivals: Throughout the year, Zakynthos hosts various cultural festivals celebrating music, dance, art, and theatre. Watch for these events and embrace the opportunity to witness the island's rich cultural heritage.
Whether you're looking for a wild night out or a cultural experience, Zakynthos has something for everyone. So, prepare to dance, sing, and have an unforgettable time on this beautiful Greek island!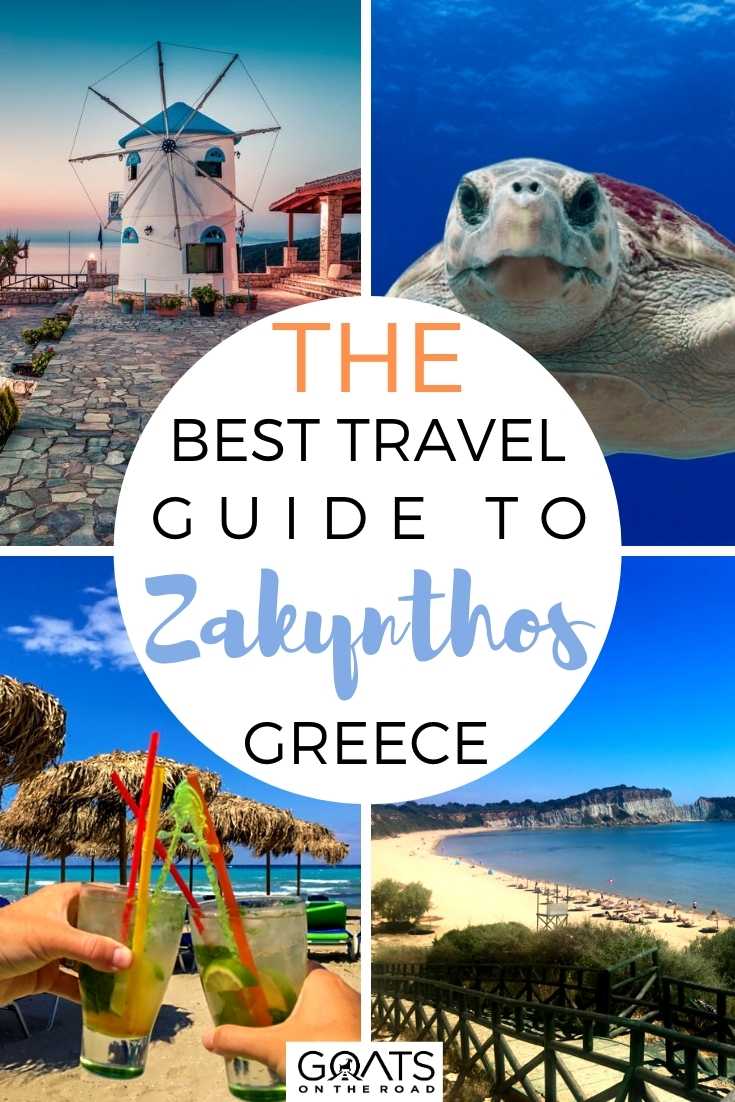 Practical Information for Travelers
Planning a trip to Zakynthos, Greece? Look no further! This ultimate travel guide has covered you with all the practical information you need to make your visit unforgettable.
Transportation options in Zakynthos
You'll have a few options when it comes to getting around Zakynthos. The most convenient and popular one is renting a car. This allows you to explore the island at your own pace and visit all the beautiful beaches and attractions. Alternatively, you can use taxis or use the local bus network. Buses are more affordable but may not offer as much flexibility regarding schedules and destinations.
Accommodation choices in Zakynthos
Zakynthos offers various accommodation choices to suit every budget and preference. If you prefer luxury and comfort, you'll find plenty of upscale resorts and hotels with stunning views of the Ionian Sea. For those on a tighter budget, many affordable guesthouses, apartments, and hostels are also available for booking.
No matter where you choose to stay, booking in advance is a good idea, especially during the peak summer months when tourism is at its peak. Additionally, consider staying in popular areas like Laganas, Tsilivi, or Zakynthos Town, where you can find various dining options, nightlife, and easy access to the island's main attractions.
Zakynthos offers a wonderful blend of natural beauty, rich history, and warm hospitality. With the practical information provided above, you're well-equipped to plan an incredible trip to this Greek island paradise. So pack your bags and get ready for an unforgettable experience in Zakynthos!
Tips for a memorable trip to Zakynthos
Explore Navagio Beach: Also known as Shipwreck Beach, Navagio Beach is an iconic attraction in Zakynthos. Take a boat tour to witness the breathtaking view of the shipwreck and turquoise waters.

Visit the Blue Caves: Discover the mesmerizing beauty of the Blue Caves, located on the northeastern part of the island. Take a boat trip and admire the shimmering blue waters and fascinating rock formations.

Try local delicacies: Indulge in the delicious Greek cuisine while in Zakynthos. Don't miss out on traditional dishes such as moussaka, souvlaki, and Greek salad. Also, taste the local wine and the famous Zakynthian dessert, Ravani.

Experience the Loggerhead turtles: Zakynthos is known as a nesting site for the endangered Loggerhead turtles. Visit Laganas Bay or Kalamaki Beach and take a responsible boat tour to spot these magnificent creatures in their natural habitat.

Explore Zakynthos Town: Stroll around Zakynthos Town and immerse yourself in the island's history and culture. Visit Solomos Square, check out the Byzantine Museum, and admire the beautiful architecture of the Venetian buildings.

Enjoy the nightlife: Zakynthos offers a vibrant nightlife scene with numerous bars and clubs. Head to Laganas, Argassi, or Tsilivi to experience the lively atmosphere and dance the night away.
Whether you are a nature enthusiast, a history buff, or looking for a relaxing beach getaway, Zakynthos has something for everyone. Get ready to create unforgettable memories on this stunning Greek island.